Gabrielle Aslanian, LPC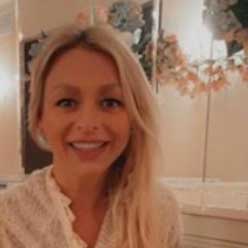 I am a Licensed Professor Counselor, as well as advocate and educator. I earned my M.S. in Clinical Counseling from Villanova University and B.A. in Psychology from Rutgers University. It was through my education and training that I developed my therapeutic approach of empathy, genuineness, and unconditional positive regard. You will notice my positivity and patience at first, then my passion in patient care.
My goal is to meet clients where they are emotionally/mentally/spiritually and help them reach the highest potential of themself through collaboration. My techniques are designed to teach clients how to gain a better understanding of themselves to persevere with peace and confidence in their lives. I am a National Certified Counselor, Certified Grief Counseling Specialist, and Certified Clinical Trauma Professional, though have experiencing working with a range of multiple diagnoses or life transitions.
I encourage individuality and understand counseling is not a unified approach. I tailor my practice to meet each client's needs including problematic eating behaviors, body image concerns, addiction, panic attacks, social struggles, anxiety, and mood regulation. I work primarily with adolescents and adults. My background includes working with diverse populations, in both outpatient and inpatient settings. I foster a respectful and safe environment, while building an alliance through honesty and discretion.
I am a Licensed Professional Therapist specializing in working with adolescents, adults, and families experiencing issues around depression, anxiety, body image/ problematic eating behaviors, trauma, life transitions, and substance use.