Nicole Wanat, M.A, LAMFT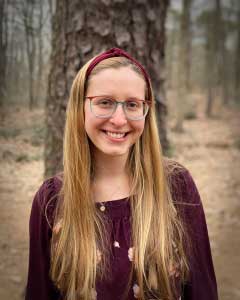 She/Her
Nicole is a Licensed Associate Marriage and Family Therapist (LAMFT). She earned her masters in Marriage and Family Therapy from La Salle University and her bachelor's degree in Human Development and Family Studies from the University of Rhode Island. Nicole has been working with children, adolescents, adults, couples, and families for over 3 years, assisting them in developing healthy interpersonal relationships, communication skills, and coping with anger and anxiety. Nicole also helps couples to work through conflicts and increase connection.
Nicole incorporates strength-based approaches when working with all of her clients. She is passionate about supporting the individual to uncover their personal strengths in the context of their environment and relationships. Nicole also pulls from evidence-based modalities including Cognitive Behavioral Therapy (CBT), Contextual Family Therapy, Structural Family Therapy, Emotionally Focused Couples Therapy, and Child Play Therapy.
Nicole creates a nonjudgmental and supportive environment for her clients to feel comfortable, valued, and heard. She utilizes empathy, respect, and creativity in sessions in order to develop a strong therapeutic rapport, which helps foster empowerment and growth.
Nicole resides in South Jersey with her family. She enjoys spending her free time crafting with friends, hiking, and baking.
Nicole sees clients ranging in age from late adolescence to late adulthood