Elizabeth Ealer LPC, LCADC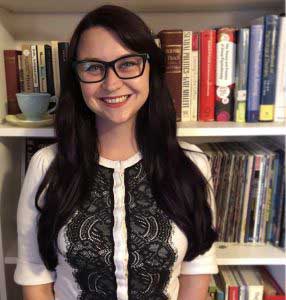 Director of Staff Development
She/Her
Elizabeth is a Licensed Professional Counselor (LPC) and Licensed Clinical Alcohol and Drug Counselor (LCADC) in the state of NJ. She received her Master's degree from Rowan University in Clinical Mental Health Counseling. She has spent the beginning of her career working in the field of addictions. The past few years she has focused on working with individuals in a client-centered approach.
Elizabeth specializes in Cognitive Behavioral Therapy (CBT) and Mindfulness skills to assist those working throughout the spectrum of mental health needs. She has extensive experience working with individuals with mood disorder, anxiety disorders, and trauma histories. She enjoys working collaboratively with individuals to help them obtain their personal goals. Elizabeth uses her empathy and creativity to assist clients in growing to their fullest potential. She believes that wellness and recovery are impacted by various aspects of our lives, and to best help the people that she serves, she believes a holistic approach is most beneficial.
Elizabeth is also passionate about counseling individuals with substance abuse disorders. She utilizes techniques from Motivational Interviewing and Cognitive Behavioral Therapy to help clients with addictions gain insight, motivation, and skill sets to nurture long-term recovery from the disease of addiction.
Elizabeth believes that each individual already has the potential to improve their lives, and as a counselor, she enjoys helping individuals find their own tools and skills to accomplish their goals. She feels this quote resonates with the therapeutic relationship that she build with her clients- "The curious paradox is that when I accept myself just as I am, then I can change". She feels that the therapeutic relationship is one of the best indicators of success and she takes time to establish rapport with her clients, so that they can feel comfortable sharing and working towards growth with her.
Elizabeth currently resides in the South Jersey area. In her down time she enjoys spending time with friends and playing table top games and being creative by engaging in new craft projects. In addition to seeing clients at our practice, Elizabeth is part of our leadership team and acts as Director of Staff Development
Elizabeth sees clients ranging in age from middle adolescence to early adulthood